Panel discussions, lectures & symposia
Panel discussion Decolonization: Why Does It Matter? Decolonization in Focus Series. Panel I, CREEES at the University of Pittsburgh and the Davis Center for Russian and Eurasian Studies at Harvard University, 3 February 2023.
Lecture Ukraine's New Art in a Time of War: Dismantling the Colonial Narrative, University of Hamburg, 19 January 2023.
Panel discussion "post presents: Art, Resistance, and New Narratives in
Response to the War in Ukraine", Museum of Modern Art (MoMA), New York, 12 October 2022.
16 March 2022: Political Emancipation of Artistic Practices in Ukraine. Latvian Centre for Contemporary Art and Kumu Museum in Tallinn. Participants: Svitlana Biedarieva, Olha Mykhailiuk, Lada Nakonechna, Nikolai Karabinovich, Kateryna Botanova, Lia Dostlieva, and Andrii Dostliev. Moderated by Ieva Astahovska.
7 March 2022. Contemporary Ukrainian and Baltic Art. Political and Social Perspectives. Book Launch at Central European University, History Department. Participants: Svitlana Biedarieva, Olena Martynyuk, Vytautas Michelkevičius, and Lina Michelkevičė. Discussant: Alisa Lozhkina. Moderated by Marsha Siefert.
30 Sep 2020: "Art-Wednesday: Front Line", IZOLYATSIA Platform for Cultural Initiatives, Kyiv. Participants: Kristina Norman, Ivette Locker, Svitlana Biedarieva, and Hanna Deikun. Moderated by Mykhailo Glubokyi.
Interviews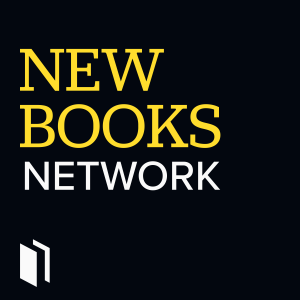 Selected Conference Papers and Lectures
20 Nov 2021: Paper "The Documentary Turn in New Ukrainian Art", Association for Slavic, East European, and Eurasian Studies Annual Convention, New Orleans, United States.
6 Nov 2020: Paper "The Face of the Conflict: Ukrainian Artists at the Frontline", Association for Slavic, East European, and Eurasian Studies Annual Convention, Washington, United States.
24 May 2019: Paper "Mexico City´s Exhibition Spaces in the 1968 Cultural Olympiad: Showcasing Art in the Expanding City", LASA 2019 Congress, Latin American Studies Association, Boston, United States.
23 Oct 2018: Paper "Art and Power in the 1970s Mexico", International Symposium "Beyond 1968. Political History of Mexico in the 1970s-1990s", El Colegio de México, Mexico City.
3 Mar 2018: Lecture "The Salón Independiente 1968: The Making of the Independent Art Scene in Mexico", Ibero-American University, Mexico City.
19 Oct 2016: Lecture "Art, Power, and Cultural Exchange in Latin America", Universidad de las Americas de Puebla (UDLAP), Puebla, Mexico.
7 June 2015: Paper "Performance/ Performativity in Ukrainian Art: From Maidan to Biennale", Platform Ukraine Conference, SSEES, University College London, UK.
1 May 2015: Paper "The 1968 Olympic Games in Mexico: Art, Sport, and Massacre", Conference "Power and Change in the Americas in the Modern Era", Institute of the Americas, University College London, UK.
10 Apr 2015: Paper "Seven Plus Infinity: Ukrainian Art from Avant-garde to
Underground", Association of Art Historians Annual Conference 2015, University of East Anglia, Norwich, UK.
8 Apr 2015: Paper "Quetzalcóatl Doing the Op Art Twist: 1968 and the Branding of Mexican Modernity," Branding Latin America Conference, University of Cambridge, UK.
9 Mar 2015: Paper "Going Outside the Cactus Curtain: from Muralism to La Ruptura", Research Forum Modern and Contemporary Seminar, Courtauld Institute of Art, London, UK.
8 May 2014: Paper "Body and the State", Panel Discussion From Stalin to Sochi, Calvert 22 Gallery, London, UK.
6 Apr 2014: Paper "Challenging the Urban Legacies of the Olympics: Mexico City 1968–1994 and the USSR 1980–1991", the 50th Anniversary SLAS Conference, Society for Latin American Studies, Birkbeck, University of London, UK.
Organizer
5-26 October 2019: Art at the Front Line: Ukraine 4 Panel Discussions at the Museum of Memory and Tolerance, Mexico City. (With Hanna Deikun)
27 February 2015: International Symposium Ukrainian Art Now: Spaces of
Identity, Courtauld Institute of Art, London, UK. (With Dr Klara Kemp-Welch)